Christmas Party at the Bergeron's
Tue, Dec 15 2015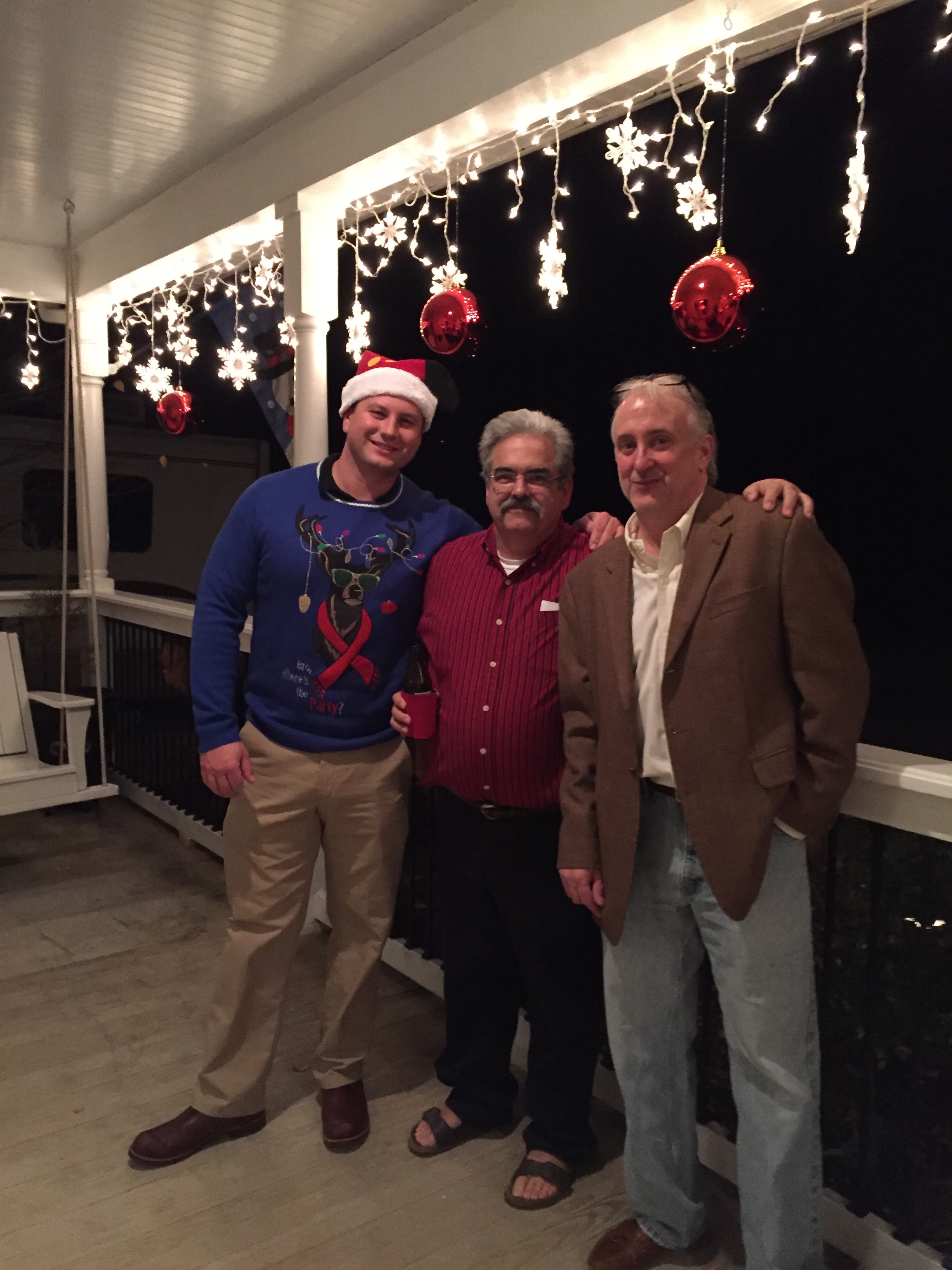 The CSI Christmas Party was hosted by Jill and Gary Bergeron at their home in Powell. Over 45 members and guests attended the bash in festive attire and headress. We started the partying on the party van in Ingles' parking lot where Suzan arranged for us to be transported direct to the Bergeron's door. The place was festively decorated in total Christmas sparkle and glitter. We feasted on a Low Country Boil prepared by Shrimp Dock - WOW!! and that was accompanied with tasty delights in every room. There were even pralines imported from Lousiana. A cajun Christmas! Christmas carols were led by Jill with Will Dunklin providing the accompaniment on keyboards. (He's really good!) The traditional Christmas gift exchange was delivered with a funny twist as we followed directions for exchange through a lively poem created by the hosts. Toys were collected to be delivered to Toys for Tots annual toy drive. Since Curtis Rosembaum first suggested in 1996 the CSI Chapter has participated in this program. The Marines were amazed and very grateful when Kathy dropped the toys by the Alcoa Hwy Marine base. There were over 50 toys of all types donated by CSI members and friends this year. Curtis would be proud. Thank you all for your generosity and thank you Jill and Gary for hosting this wonderful event.
To see more pictures from the party, go to the EVENTS page on this website. If you have photos that you would like to share, please email to Kathy or Suzan for posting.