Welcome to Knoxville - Brian Sickles, CSI, AIA
Posted: Tue, Dec 17, 2019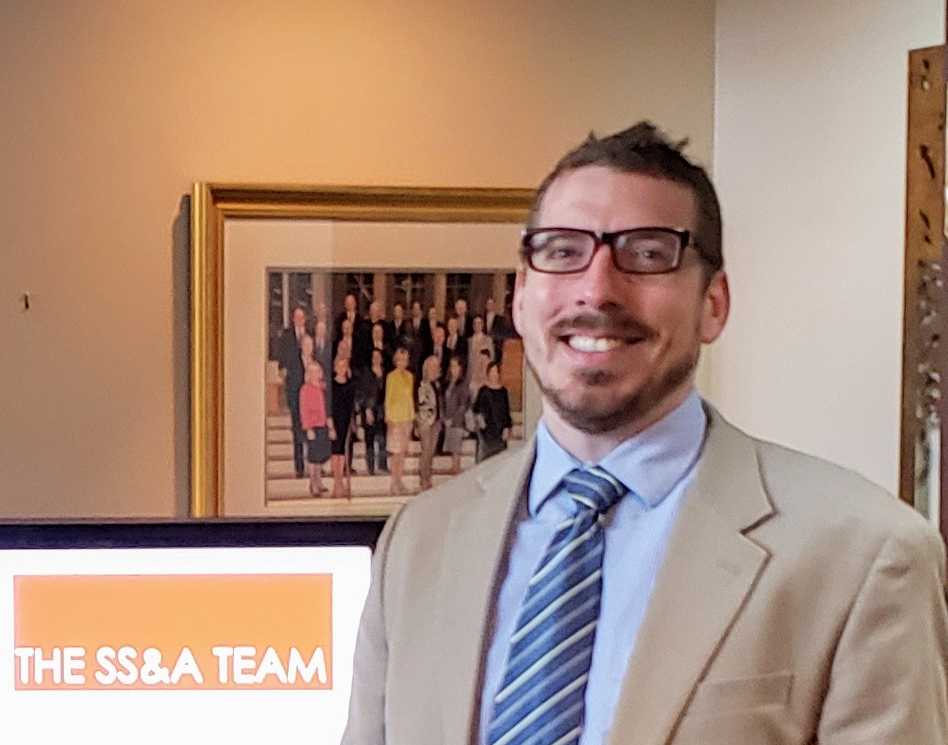 The Knoxville Chapter is thrilled to receive architect Brian Sickles as a recent transplant from Montgomery this year. Brian relocated from Alabama as his firm, Sherlock Smith and Adams, Inc. (SS&A), opened a Knoxville branch in order to recruit top talent from our area. SS&A is an architecture and engineering firm specializing in technically complex building types, with a main focus on healthcare facilities for the Department of Defense. Brian serves as the Director of Construction Specifications and BIM Manager for the firm.
When asked about his firm, he explained, "Our success depends heavily on close coordination with our engineers and equipment planners. Most of the projects I've been involved in are healthcare projects for the Department of Defense: Hospitals, Clinics, Labs, and Research facilities. I've recently worked on a military working dog / veterinarian treatment facility for the Naval Station Guantanamo Bay, Cuba, a dental clinic at Ft Hood, Texas, an intensive care unit renovation at Ft Campbell, Kentucky and a Medical Clinic at Schofield Barracks, Hawaii. We have offices in Knoxville, Montgomery and Auburn, but most of our site visits and design review conferences involve plane travel. I really enjoy the specialized niche we work in and the clients we work with."
"I joined CSI after moving to Knoxville. My new job description requires that I'm both CDT and CCS certified. CSI's certifications and study materials have been very helpful filling some blind spots in my education."
Brian didn't just join CSI, he became involved! The board recruited him to be a member of the Knoxville Chapter Board of Directors. He is currently working with the UT student chapter to help them network with our local CSI members and connect them with resources for quality presentations in their monthly meetings.
Brian is a graduate of Auburn University where he met his wife Annie. They have 2 little boys and are enjoying their new home in Knoxville. Please join us in welcoming Brian to the Knoxville Chapter of CSI.