CSI Knoxville's August Meeting, Tuesday, August 11, 2020
Posted: Fri, Jul 31, 2020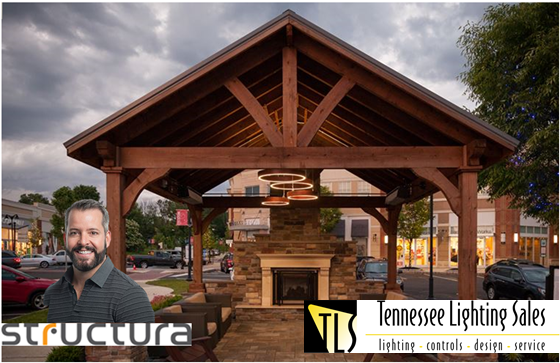 Grab your favorite lunch meal and Join CSI Knoxville on Tuesday, August 11, 2020 as Tennessee Lighting Sales brings Shannon Yust providing information on Modified Acetylated Wood (acetylated) pine wood source that can be utilized in many different exterior applications, including decking, window framing, doors, cladding, poles, bollards and outdoor furniture. It has been altered on a molecular level enough that it takes on properties that make it resistant to decay and insect attack, and it comes with a 25-year warranty from both, even if buried in ground. The main learning objectives of the AIA presentation on Acetylated Wood include the following:
*Define the term "Acetylated Wood" and gain a basic understanding of its history.
*Learn the benefits of the acetylation process, and why it is a safe, nontoxic alternative to other materials.
*Describe how wood used in acetylated wood is a natural renewable resource and qualifies for LEED points.
*Review global projects - learn why acetylated wood is used in the historical preservation market and various other applications.
This presentation offers 1 AIA/LU.
11:30 - Networking
12:00 - Presentation
Please join my meeting from your computer, tablet or smartphone.
https://global.gotomeeting.com/join/811971141
You can also dial in using your phone.
United States: +1 (224) 501-3412
Access Code: 811-971-141
Join from a video-conferencing room or system.
Dial in or type: 67.217.95.2 or inroomlink.goto.com
Meeting ID: 811 971 141
Or dial directly: 811971141@67.217.95.2 or 67.217.95.2##811971141
New to GoToMeeting? Get the app now and be ready when your first meeting starts: